This panel gathered influential companies in each field of the vertical industry. Mr. Bill Huang, the Founder & CEO from CloudMinds, hosted this panel and discussed the profound changes brought by 5G Joint Innovation together with other guests.
Mr. Wu Gansha, Co-founder & CEO of UISEE
2016-2021 will be the most important five years of the pilotless automobile commercialization. At present, UNISEE is focusing on low-speed pilotless automobile in limited Scenarios, such as in scenic region and residence community. He mentioned that the large-scale commercialization will need not only the smart car, but also the high speed, wide coverage and huge connection of 5G. He hope to promote the real convergence of AI and 5G though the platform of GTI to better speed up the commercialization of high-speed pilotless automobile commercialization.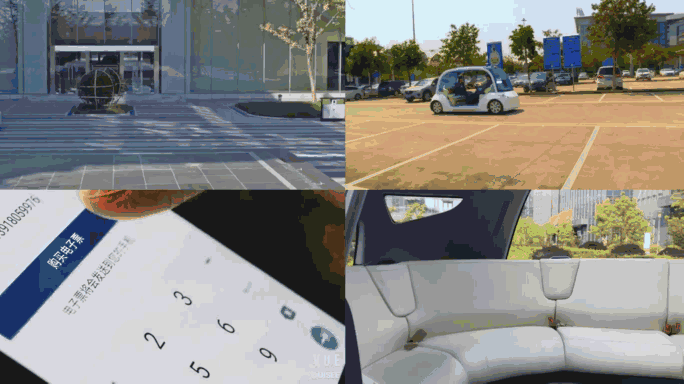 Mr. Xia Yiping, Co-founder & CTO of Mobike
Smart Bike has high demands of the bandwidth and data of the network,. Meanwhile, in order to solve the last one kilometer problem, network's wide coverage capability matters as well. So, Mobike has started IoT test experiment since 2015. Then Mobike choose the IoT platform of China Mobile to carry out NB-IoT test experiment jointly with China Mobile and Qualcomm in May this year. Right now, Mobike has launched 5 million smart bike to the global market, which will bring huge connection. He expects that 5G can really realize seamless connection in coverage and make full use of the advantage of IoT.
Mr. Ma Xiaohang, VP of Hisense Multimedia Group
Mr. Ma pointed that the new technology of NB-IoT will provide technical support for the future ecological integration and layout in Hisense. Hisense is planning to apply the NB-IoT technology to the traditional household appliances, such as TV, refrigerator, air condition and washing machine, to make a whole integrated ecosystem, which means millions of connections. in addition, Hisense also devotes to build IoT ecosystem within Smart City, Smart Healthcare, intelligent transportation and so on.
Mr. Jerry Yu, Corporate Vice President of Mediatek
Mr. Yu told that MTK will launch the smallest NB-IoT module solution in the world and appealed that the industry should jointly build R&D platform and promote rapid development of 5G innovation application.
Mr. Bill Huang, the Founder & CEO from CloudMinds
The cloud robot put the huge machine brain onto cloud and make a secure and powerful connection with the robot though high-speed mobile network. After related research, the bandwidth usage of cloud robot may be 100 times more than human, which means high demands to the operators. He hoped 5G can really helped to solve the intelligent robot problem.