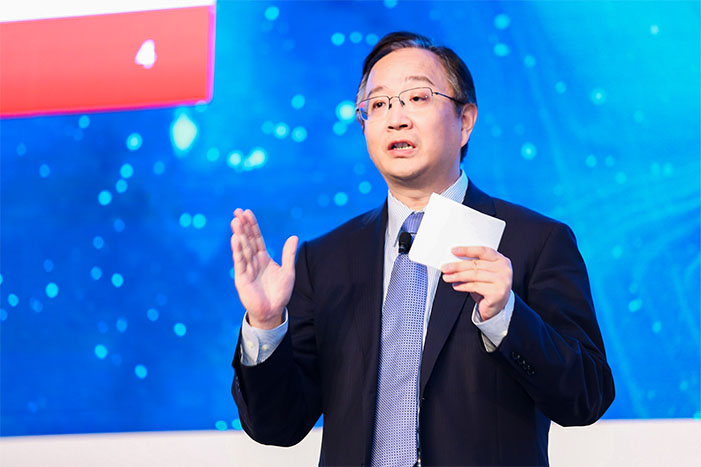 Mr. Pan Weidong
Executive Director & VP & CFO, Shanghai Pudong Development Bank
Mr. Pan Weidong, VP and CFO of SDP Bank, envisioned disruptive financial services and new business models enabled by 5G+AI and cross-industry innovation.

- A new era of "Intelligent Connectivity": 5G+AI+IoT will promote the revolution of social productive forces such as inspire a huge network effect, realize industry intelligent upgrades, innovate new business models & emerging industries.

- Financial services disruption to reshape the business model: New customer experience, new customers: intelligent things, intelligent risk management, innovative inclusive-financial-system.

- Cross-industry innovation to build new ecosystem: Tapped deep in traditional industry and serve real economy, innovate financial services with new technology.

- Technology-leading evolution to overcome the challenges: Intelligent sense and respond, enhanced cybersecurity, arrangement of computing capability, enhancing the crossover cooperation and built the ecosystem.