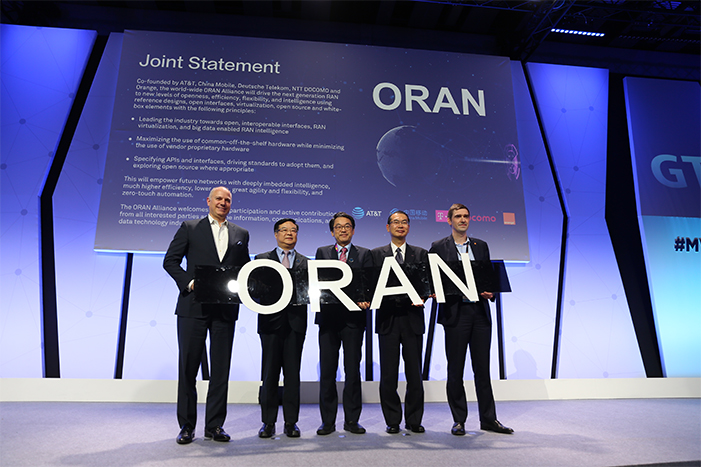 Mr .Li Zhengmao, EVP of China Mobile said, "ORAN fully reflects our concept of communication 4.0, which requires the integration development of IT and CT. It is fully consistent with CRAN that we are leading and implementing, and is a concrete extension of the green and software of wireless communications. In the future, ORAN will enable a standard and generalized wireless network that is of open-source and intelligence, dramatically reducing network construction costs and operational complexity."

Co-founded by AT&T, China Mobile, Deutsche Telekom, NTT DOCOMO and Orange, the world-wide ORAN Alliance will drive the next generation RAN to new, levels of openness, efficiency, flexibility, and intelligence using reference designs, open interfaces, virtualization, open source and white-box elements with the following principles:
• Leading the industry towards open, interoperable interfaces, RAN virtualization, and big data enabled RAN intelligence.
• Maximizing the use of common-off-the-shelf hardware while minimizing the use of vendor proprietary hardware.
• Specifying APls and interfaces, driving standards to adopt them, and exploring open source where appropriate.
This will empower future networks with deeply imbedded intelligence, much higher efficiency, lower costs, great agility and flexibility, and zero-touch automation.
The ORAN Alliance welcomes broad participation and active contribution from all interested parties across the information, communications, and data technology industries.