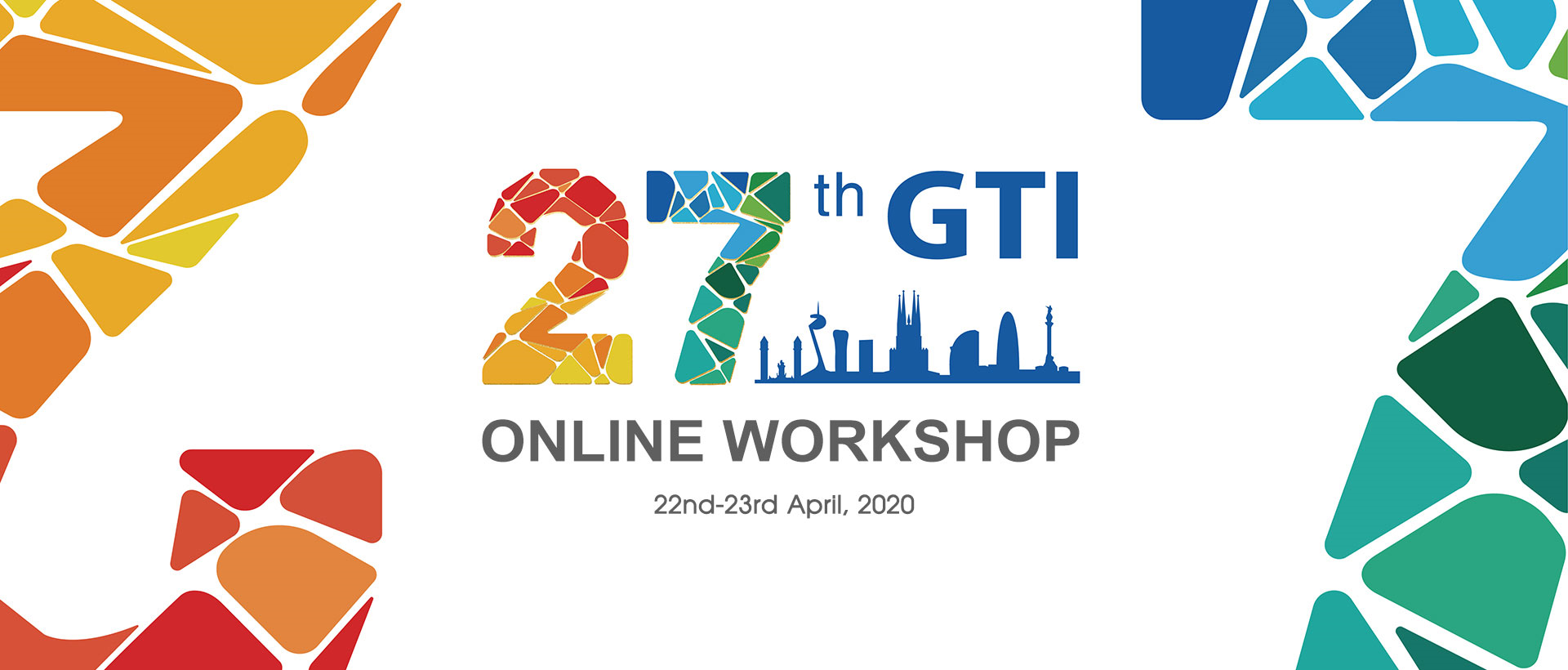 Given the COVID-19 global pandemic, the 27th GTI Workshop was shifted online for the first time during April 22nd-23rd, 2020. The online debut has attracted nearly 300 industrial leaders and experts from over 20 global operators, such as Bharti Airtel, Vodafone, Deutsche Telecom, Orange, Sprint, KDDI and SoftBank, industry partners as well as international organizations or institutes, to discuss and share their insights into key issues on 5G development and its commercialization, and into hot topics like 5G global device and enterprise network.
Madam Huang Yuhong, the Secretary General of GTI, made a brief introduction to the key focus of GTI technical work and meeting plans in 2020, and disclosed that GTI will be considering options of "Offline+Online" or "Online" for the upcoming events, however, which may be subject to change depending on the global situation of COVID-19. She also stressed that GTI would step up its joint efforts with industry partners in fostering 5G to be better integrated into multiple industries and to better serve the public, while making its due contribution to the development of society and economy as well as to the improvement of people's livelihood.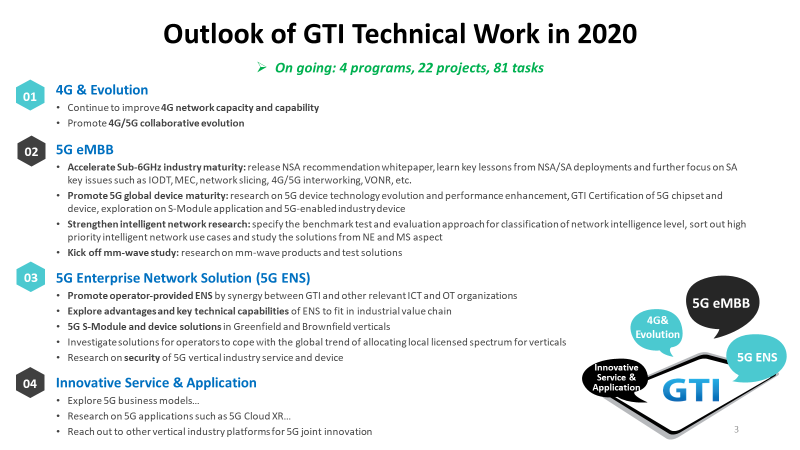 The workshop not only shared the major progress and achievement of 5G end-to-end industry in areas of 5G network deployment and optimization, mm-Wave, intelligence network, and 5G device certification, but also made in-depth discussions about the requirements and solutions of 5G global device, and further called for joint efforts within the industry in speeding up the scaled development of 5G device and global roaming; probed into such most concerned issues as vertical requirements from 5G enterprise network, customized differentiated solutions, industry modules, operation and guarantee in a bid to provide valuable reference for operators in expanding their respective enterprise network. Furthermore, AR/VR cloud architecture and solutions were also discussed to boost the development of 5G cloud XR industry.
Click below for presentation slides of this workshop:
http://gtigroup.org/e/action/ListInfo/?classid=494
Click here to visit the previous meeting page.