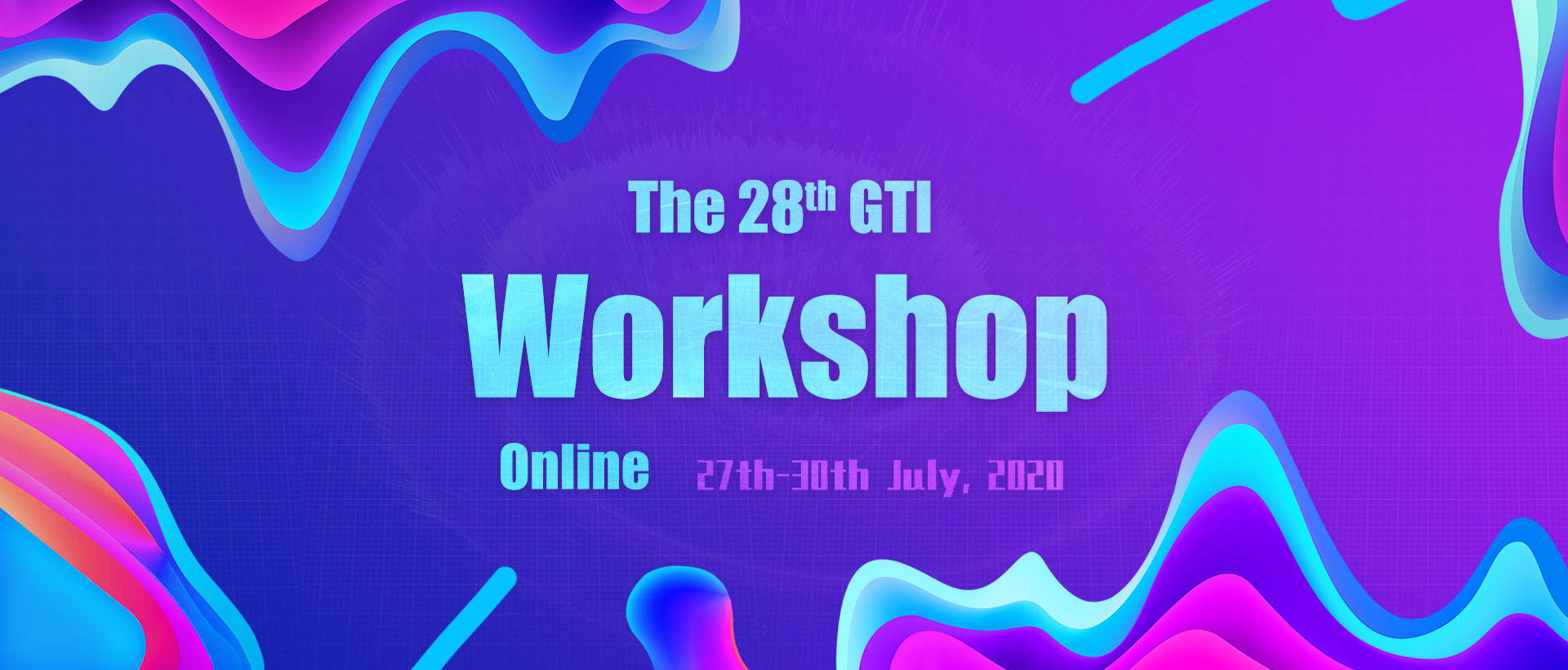 The 28th GTI Workshop was held online as scheduled on 27th-30th July, 2020. Close to 300 industrial leaders and experts from over 20 global operators including Bharti Airtel, T-Mobile US, KT, LG U+, KDDI, SoftBank, Singtel, dozens of industry partners as well as international organizations or institutes attended the workshop. The industry most concerned key issues on 5G development and its commercialization, and topics on 5G global device, 5G smart phone network slicing as well as enterprise network were discussed in an open and in-depth way.
At the beginning of the opening note, Madam Huang Yuhong, the Secretary General of GTI, shared the key focus of GTI technical work in 2020, and the key topics of the workshop. For this year, GTI technical work will continue to focus on 4G & Evolution, 5G eMBB, 5G Enterprise Network Solutions, and Innovative Business and Services. Through working on 23 projects and 81 tasks with its partners, GTI will continue its endeavor in addressing the key issues for 5G commercial success on a global scale.
Furthermore, Madam Huang briefly introduced the focused topics of the workshop, such as 5G commercial experience sharing and performance enhancement, intelligent network, 5G global device, 5G network slicing smartphone, and enterprise network solutions. In the end, she said that GTI will, as always, work with industry partners to solve the key issues of 5G development, and help 5G to be better integrated with multiple industries and to serve the public, so as to make its further contribution to the development of society and economy, as well as the improvement of people's lives.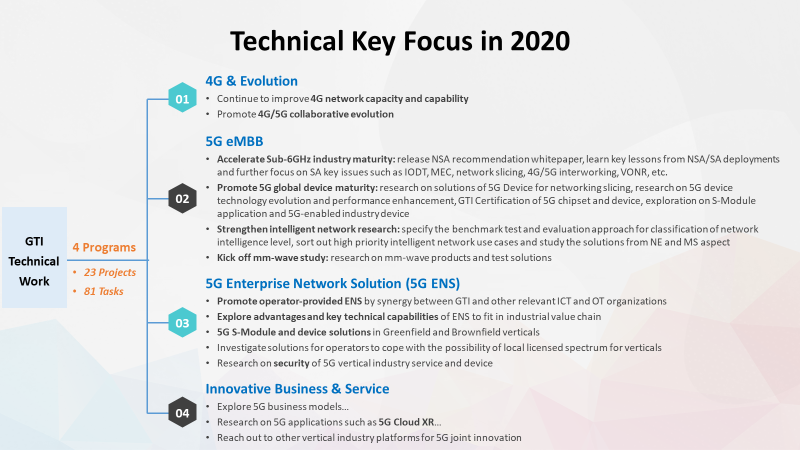 During the workshop, the key 5G commercial progress in 5G SA network deployment and optimization, 4G/5G interoperability, and network intelligence etc. was introduced and discussed by relevant technical experts. An in-depth discussion on 5G global device technology solutions and network slicing feature of 5G smart phones was also conducted to promote the development of the 5G device industry.
Also, the workshop presented a valuable reference for operators to develop their respective enterprise network through focusing on some key issues on spectrum strategy, industry requirements, key technologies, customized multi-scenario solutions and devices, end-to-end security solutions and the like. At the workshop, industry experts in digital twins, information models, and TSN (Time Sensitive Network) were also invited to share their unique views and perspectives to the key technologies in related industry applications. In addition, the latest progress in XR industry and standards were also discussed to jointly speed up the development of 5G Cloud XR.
Click below for presentation slides of this workshop:
http://gtigroup.org/e/action/ListInfo/?classid=494
Click here to visit the previous meeting page.