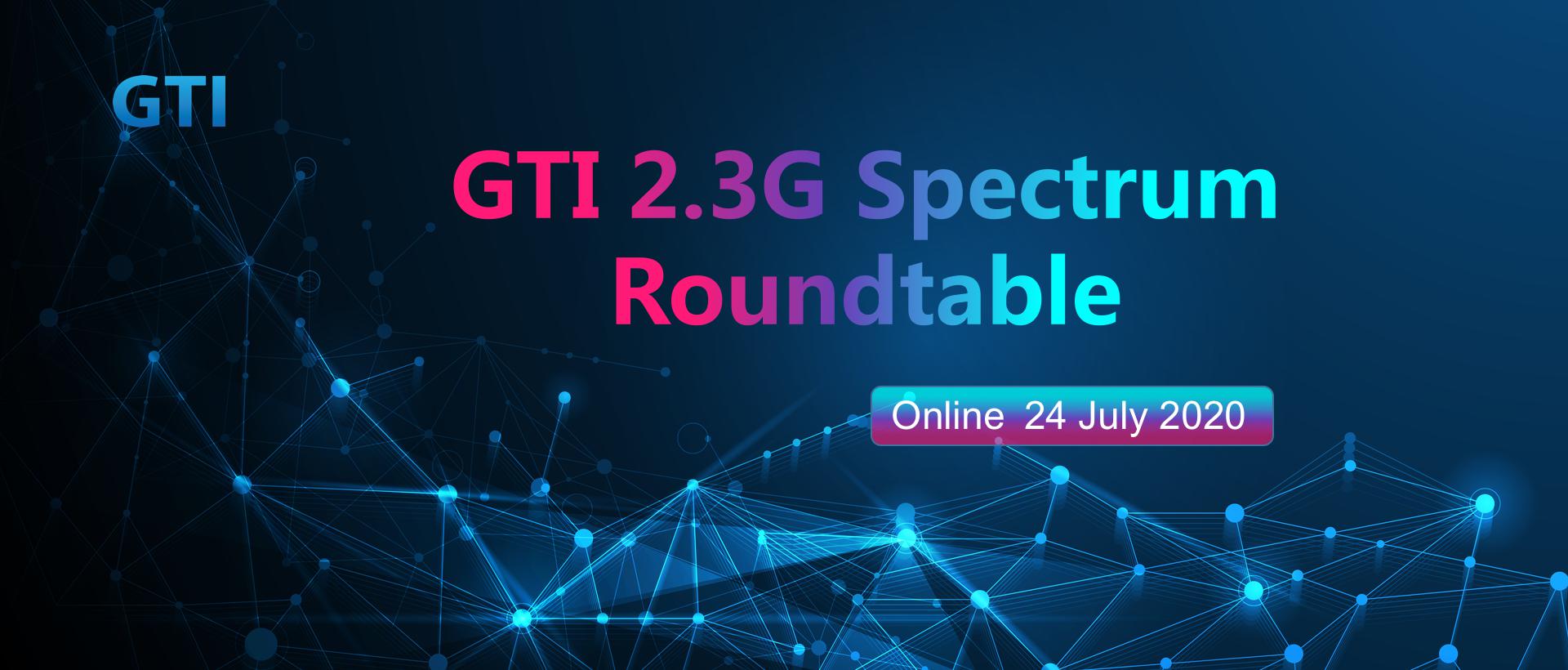 Industry insiders know that the sweetest band for affordable 4G/5G deployment is the mid-band – defined by the ITU as 1 to 6 GHz – which allows an optimal mix of wireless broadband coverage and capacity to support customer demand. This is critical both now in the middle of the global COVID-19 pandemic and in the future. The 2.3 GHz band (3GPP band 40) is a key harmonized TDD band in that range.
Previously used for Multichannel Multipoint Distribution Services (MMDS), the 2.3 GHz spectrum band was designated for International Mobile Telecommunications (IMT) services at the World Radiocommunications Conference (WRC-07) of the ITU. While initially favoured for WiMAX, as of 2020, the 2.3 GHz spectrum band is the most popular global TDD 4G/LTE band deployed by Mobile Network Operators (MNOs). It has become the TDD frequency band most supported by device manufacturers and is comparable to the most popular FDD 4G/LTE capable devices (GSA: LTE Ecosystem Report, Status Update July 2020). Its end to end ecosystem is mature.
Given such widespread industry support the 2.3 GHz band will become a premium spectrum band for 4G and 5G services along with the 2.6 GHz band (TDD Band 41)[ See WPC, Powered Evolution to 5G, The compelling case to adopt and/or transition to LTE Band 41 in the 2.6 GHz spectrum band in Asia and globally, 2018.] and the 3.5 GHz band (n77/8/79).
2.3 GHz (n40) becomes a 5G band
While the 2.3 GHz band is not commonly thought as a pioneer 5G spectrum band, the band was included in 3GPP Release 15.2 in July 2018, not long as the harmonisation of the 3.5 GHz and mmWave bands. According to the GSA (5G Market: Snapshot, 2 June 2020) it is becoming a popular band for 5G network deployments and its comparative ranking is likely to rise quickly. This is because:
· it comprises a large TDD band of 90 or 100 MHz of spectrum in the mid-band which allows an appreciable increase in wireless broadband speeds sought by consumers (especially if allocated to a single MNO as the GSMA and GSA both support mid-band 5G spectrum allocations of 80 to 100 MHz per MNO);
· has good propagation characteristics combined with the ability to provide good capacity. This allows affordable 5G network rollout including in emerging markets which are characterised by low ARPU retail pricing in Asia and Africa; and
· has been allocated or can be refarmed by MNOs in number of global markets for 5G.
Early MNOs deploying 5G in this band include Singtel Optus in Australia; with trials currently by stc in Saudi Arabia, and Telkom in South Africa. 5G services are also likely to be deployed in this band in 2021/22 in a range of larger markets including Indonesia, Vietnam, Sweden, Myanmar and in the United Kingdom. China which current used the 2.3 GHz band for indoor LTE services as it coexists with the radio location services is exploring utilising the band for 5G. Importantly the 2.3 GHz band also permits additional 5G competition in those country markets which are spectrum constrained (eg in South East Asia where C-Band is used for satellite services). Device support for 5G in the n40 band is also rapidly increasing (GSA: 5G Device Ecosystem Report, July 2020).
Mobile or fixed wireless access (FWA) flexibility
As the 2.3 GHz band is a TDD band, depending on customer demand, MNO business plans and likely commercial returns, there is an opportunity for MNOs to:
(i)to augment their mobile broadband offerings which are typically asymmetrical by utilising such spectrum for 4G and/or 5G services. Examples of this include Bharti Airtel in India where TDD is carrying 65 percent of the mobile data traffic on their network currently; and/or
(ii)to deploy FWA networks. Example of this include Telkom in South Africa where the 2.3 GHz band has been able to scale to become South Africa's largest data network and meet the challenges during COVZID-19 pandemic. Telkom are now looking to deploy 5G utilising this spectrum.
The key for MNOs is having large contiguous spectrum allocations, as well as technology and service neutral spectrum allocations which provide flexibility and future proofing. Certainly industry regulators should adopt such principles in their band plan and spectrum roadmaps for the 2.3 GHz band.
Optimal allocations of 2.3 GHz spectrum
The key challenge with some of allocations in this band is that they often reflect the band's heritage of WiMAX with 30 MHz allocations. These are too small for an optimal 5G deployment and for MNOs to be deploy integrated 4G/5G networks. While it would be ideal for 5G for the entire 90 or 100 MHz of the band would be allocated in a contiguous large block to a single MNO, this is not always possible or optimal on competition grounds.
In such a scenario, regulators should give consideration to refarming spectrum in the band so that at a maximum there is two licensees, who would have 50 and 40 MHz respectively. While not optimal from a 5G spectrum perspective, a larger spectrum allocation will permit higher bandwidth 5G services compared with trying to deploy 5G say, in a 20 or 30 MHz spectrum block. Other mid-band spectrum bands like 2.6 and 3.5 GHz should also be allocated for 5G concurrently in minimum blocks of 50 to 60 MHz on network efficiency grounds. This is consistent with ACMA's 60 MHz spectrum caps on the 3.6 GHz band in Australia's 2019 spectrum auction and the GSMA's stated position in their Roadmap for C-band spectrum in ASEAN Report of August 2019 which supported a minimum bandwidth of 50 – 60 MHz per network operator.
From a pricing perspective, in order to provide an economic boost as part of the COVID-19 recovery phase, spectrum auction fees, and related costs for any allocation of IMT spectrum – including the 2.3 GHz band - should be reduced to support the development of digital economy, working/studying from home and higher bandwidth services. The pressure on the industry to provision more bandwidth for less in the current challenging economic and health crisis necessitates it.
Conclusion
In closing, as highlighted by a range of presenters at a recent global 2.3GHz Spectrum Online Roundtable virtually hosted by GTI[The GTI was founded in 2011 and after 9 years of effort has attracted 136 operator and 239 vender partners. In 2016, GTI 2.0 was officially launched, aiming to further promote 4G evolution, 5G development and cross-industry innovation. Refer to www.GTIgroup.org ] – the 2.3 GHz band has the potential to become a premium spectrum band for integrated 4G/5G deployments and for 5G services.
Certainly there is a high degree of interest in 2.3 GHz band with inter alia Governments, regulators and MNOs from over 35 countries participating in the Roundtable exploring variously:
· refarming and/or allocating 2.3 GHz spectrum to support their spectrum roadmaps especially 5G;
· learning from how other MNOs have successfully deployed services in this band including addressing synchronisation and related technical issues;
· permitting the band to be used for 5G by removing any restrictions on use or technology;
· accelerating investments in mobile and FWA networks that are able to use the band for 4G and 5G services; and
· understanding the demand for equipment and devices which utilise 2.3 GHz spectrum and highlighting to vendors the need to (i) expand carrier aggregation (CA) and supplemental upload (SUL) with other bands such 3.5 GHz (n78) and 2.6 GHz (n41) and (ii) support the band in more affordable smartphones/devices.
Lastly all industry stakeholders were keen to understand more about TDD spectrum, and how it can best be allocated, used and operated in an optimal way to maximise spectral efficiency and returns and to avoid any harmful interference. Ideally, the regulator assigns larger continuous spectrum blocks in 2.3 GHz spectrum band via an allocation or auction so that MNOs have sufficient spectrum in order to deploy competitive 5G networks. The 2.3 GHz band is posed for exciting developments and many deployments by MNOs in global markets in the future especially if the spectrum is priced fairly!